Dr Humaira Waheed
GDC No. 72101 • BDS (dund) • MFDS RCS (edin) • Dip Rest (ucl) • Dip MedEd (bham)
Dr Bethan Liddy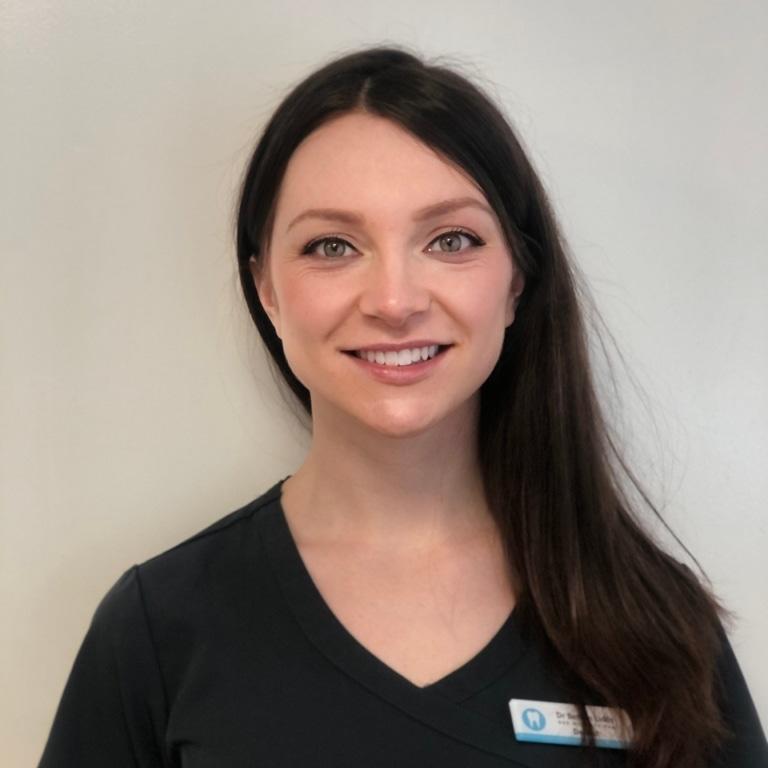 Dr Bethan Liddy
Dentist
Education & Qualification:
Bethan graduated from the University of Manchester with Honours in 2017. Since completing her vocational training in Birmingham, she has completed her MJDF membership exams to become a member of both the FDS and the Royal College of Surgeons.
Bethan is particularly passionate about helping to build patients' confidence with dental treatment, whether that means simply achieving a healthy and pain-free mouth, or getting you the smile of your dreams.
Bethan enjoys building lasting relationships with her patients based on communication and trust, and loves getting to know people on a more personal level. She truly enjoys her profession, and aims to make dentistry a comfortable and enjoyable experience.
In her free time, Bethan enjoys rock climbing and walking her Doberman, Hunter.
Telephone:
07787 094 330
Email:
info@whitepearldentalpractice.com
GDC number:2770779
Copyright © 2018 White Pearl Dental Care. All Rights Reserved.